Honoring the Unseen Heroes: The Profound Meaning Behind Military Spouse Grave Markers
Discover the profound significance of military spouse grave markers and honor the often overlooked heroes who support our troops. Explore their stories today.
Honoring Heroes: A Tribute to Military Grave Markers for Veterans
Explore the significance of military grave markers in honoring veterans. Learn about their history and importance in paying tribute to our heroes.
Uncovering Silent Histories: The Powerful Stories Told by Military Grave Markers
Discover the untold histories behind military grave markers. Explore the powerful stories etched in stone, honoring our heroes.
Precision at Your Fingertips: Elevating Performance with Custom Pressure Gauges
Elevate performance with custom pressure gauges designed for precision. Get accurate measurements at your fingertips. Improve efficiency and reliability.
Understanding Pressure: A Deep Dive into Absolute and Gauge Pressure
Explore the differences between absolute and gauge pressure in this comprehensive guide. Get insights into their applications and significance.
The Precision Factor: Why Regular Calibration of Pressure Gauges is Essential
Discover why regular pressure gauge calibration is crucial for accuracy and reliability. Learn about the precision factor in pressure measurement.
Understanding the Nuances of Pressure: Absolute and Gauge Pressure Demystified
Explore the intricacies of absolute and gauge pressure in this informative guide. Get clarity on pressure measurement concepts today!
Essential Role of Accurate Water Flow Measurement Devices in Fire Safety
Discover how accurate water flow measurement devices play a crucial role in enhancing fire safety systems. Learn more about their importance and applications.
The Essential Guide to Selecting the Perfect Water Pressure Meter
Discover how to pick the perfect water pressure meter for your needs with our comprehensive guide. Ensure accurate measurements every time.
Maximizing Safety and Efficiency: A Deep Dive into Fire Pump Testing Equipment
Explore fire pump testing equipment for maximum safety and efficiency. Learn about the latest technology and best practices in fire pump testing.
Securing Safety with Smart Selections: The Essential Guide to Choosing the Right Water Flow Device for Fire Safety
Discover how to select the perfect water flow device for fire safety. Ensure your property's protection with smart choices. Get the essential guide now!
Understanding Water Pressure Without Fancy Tools: A Simple Guide
Unveiling the mysteries of water pressure without any gadgets. Explore our water pressure meter guide and learn more!
Water Flow Measurement Devices: An Introduction to Flow Meters
Understand the significance and workings of water flow measurement devices. Join us in exploring flow meters. Read on!
Upgrading Your Hydraulic Test Stand: Time for a Fresh Look?
Explore the advantages of revamping your hydraulic flow meter tester. Dive into our blog post and see the difference an overhaul can make!
Understanding Pitot Tubes: Their Function and Uses
Unlock the secrets of pitot tube pressure. Learn its fundamental concepts and real-world uses. Click to read more!
Understanding the Intricacies of the Pitot Tube Flow Measurement
Experience the world of flow measurement through the lens of the pitot tube flow meter. Dive deeper today!
Understanding Pitot Tube Pressure: The Backbone of Fluid Dynamics
Want to understand pitot tube pressure better? Uncover its role in fluid dynamics. Start your journey now!
Understanding Flow Hydraulics and Ultrasonic Flow Meters: A Deep Dive
Dive into the world of hydraulic flow meter tester technology. Uncover essential flow hydraulics knowledge. Read now!
Flow Test Speed: Benefits of Boosting Water Volume for Efficiency
Discover how enhancing flow test speed with increased water volume leads to greater efficiency. Dive in now!
War of 1812 Grave Marker: The Revolution's Legacy in Arlington
Discover the profound legacy of the War of 1812 grave marker in Arlington. Dive into our post to learn more!
Veterans Burial and Survivor Benefits: The Essentials Explained
Discover the significance of the military spouse grave marker and burial benefits for veterans. Read on to learn more!
Understanding 'F.C.L.' on Military Grave Markers
Curious about 'F.C.L.' on military grave markers for veterans? Dive into our post for a comprehensive explanation and insights. Read now!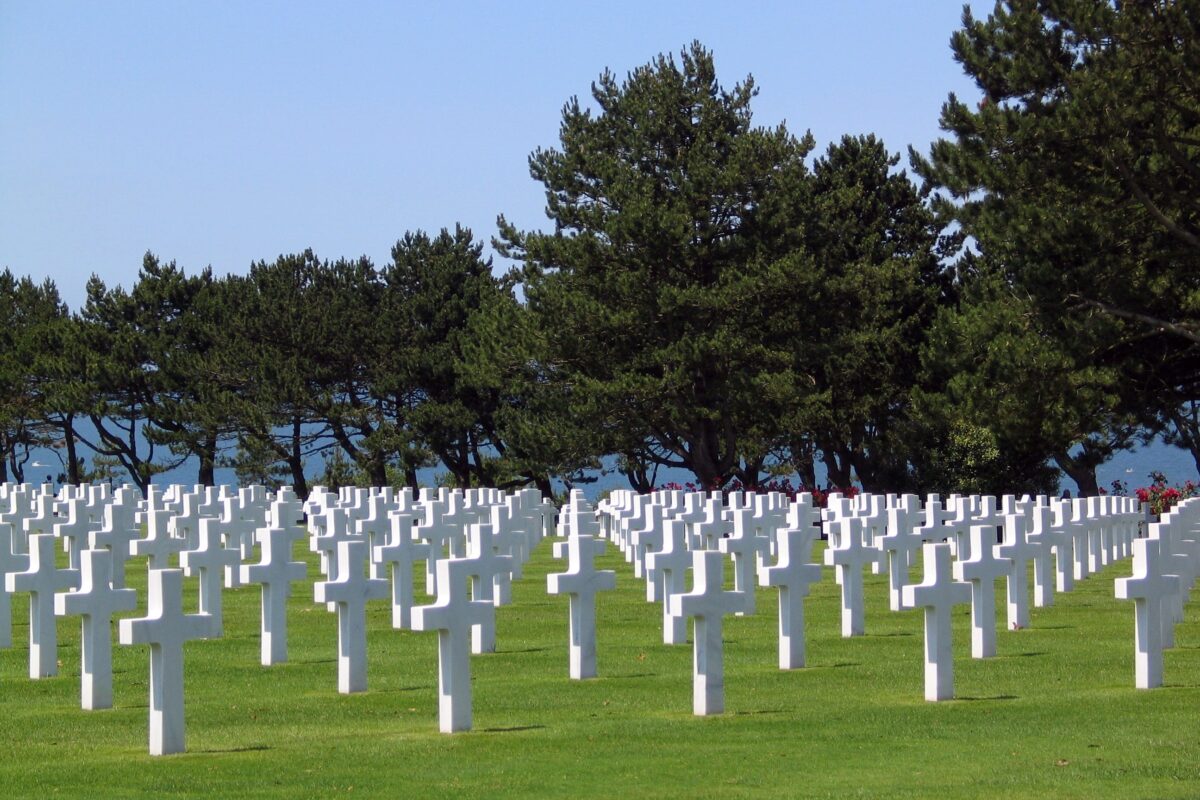 Decoding the Symbols: Understanding Military Grave Markers
Decode the hidden meanings in military grave markers with our comprehensive guide. Click to explore and gain new insights!
Custom Pressure Gauges: Core Pressure Measurement Insights
Explore the world of custom pressure gauges and their pivotal role in core measurements. Dive into our article now!
Absolute and Gauge Pressure: Navigating Your Sensor Options
Dive into the intricacies of absolute and gauge pressure sensors. Navigate your options with our detailed post. Click to read!
water flow measurement devices: Reef Tank Health Essentials
Dive into how water flow measurement devices ensure optimal reef tank health. Discover their importance in our article!
The Trusty Tools Behind Airspeed Measurement
Dive into the world of pitot tube pressure and discover how pilots ensure reliable airspeed readings. Click to explore!
Understanding Water Softeners and the Role of Water Flow Measurement Devices
Discover how water softeners work and the importance of water flow measurement devices. Get expert insights on water treatment solutions.
A Step-by-Step Guide for Installing Military Grave Markers
Learn how to honor veterans with precision. Our guide walks you through installing military grave markers, step by step. Pay your respects with dignity.
The Essential Guide to Calibrating Pressure Gauges Effectively
Learn how to calibrate pressure gauges effectively with our comprehensive guide. Ensure accuracy and reliability in your measurements. Get started now!
Pressure Pointers: Gauge and Absolute Pressure Explained Simply
Understand pressure measurements easily. Learn the difference between gauge and absolute pressure with simple explanations. Master pressure
Finding the Perfect Flow: Your Guide to Selecting the Best Water Flow Meter
Discover the ideal water flow meter for your needs with our comprehensive guide. Make informed decisions for accurate flow measurement.
Fire Pump Testing Equipment: Your Ultimate Guide to Churn Tests
Discover essential insights on fire pump testing equipment, procedures, and maintenance in this ultimate guide. Ensure your fire safety systems are always reliable.
Understanding Water Flow Devices: The Magic Behind Water Flow Meters
Discover the fascinating world of water flow meters and how these devices work to measure water flow accurately. Explore their applications and benefits.
From the War of 1812 Grave Marker to Today's Tributes: Navigating the Choices for the Perfect Headstone
Explore headstone options from War of 1812 markers to modern tributes. Find the perfect memorial for your loved one's legacy with expert guidance.
How to Find the Ideal Water Pressure for Your Home
Learn how to find the perfect water pressure for your house. Ensure efficient plumbing and a comfortable daily water supply with our expert tips.
Unraveling the Mysteries of Water: Pressure, Flow, and Everything In Between
Dive into water's secrets! Understand pressure, flow, and more in this fascinating exploration of aquatic mysteries. Discover the world beneath the surface.
Driving Precision: The Role of Pressure Gauge Calibration Services in Digital Tire Monitoring
Discover the importance of pressure gauge calibration services in ensuring precise digital tire monitoring. Learn how it enhances safety and performance.
Pitot Tubes Uncovered: Mastering the Mechanics of Water Flow
Explore Pitot tubes and their role in measuring water flow. Learn how they work and their applications in fluid dynamics. Master the science of water flow.
The Interplay of the Pitot Tube Flow Meter with Static Pressure: A Closer Look
Explore the intricate relationship between Pitot tube flow meters and static pressure in this in-depth examination. Gain insights into their critical synergy.
Remembering the Heroes Beyond Service: Military Spouse Grave Markers and Military Funeral Costs
Discover the significance of military spouse grave markers and insights into military funeral costs. A tribute to those who serve from the heart.
Installing Military Grave Markers: Honoring Heroes the Right Way
Learn the proper way to install military grave markers as a heartfelt tribute to our heroes. Step-by-step guide and tips for a respectful ceremony.
Best Practices for Optimizing Hydraulic Motor Performance
Discover effective strategies to enhance hydraulic motor performance. Learn maintenance tips and operational techniques for optimal results.
Fire vs. Water Pumps and Their Unique Roles
Fire pump testing equipment – Explore the contrasting roles of fire and water pumps. Understand their unique functions in various applications.
Understanding the Science of Hydraulic Fitting Connections
When diving into the complex world of machinery, a few topics are as vital as understanding hydraulic flow meter tester systems and their components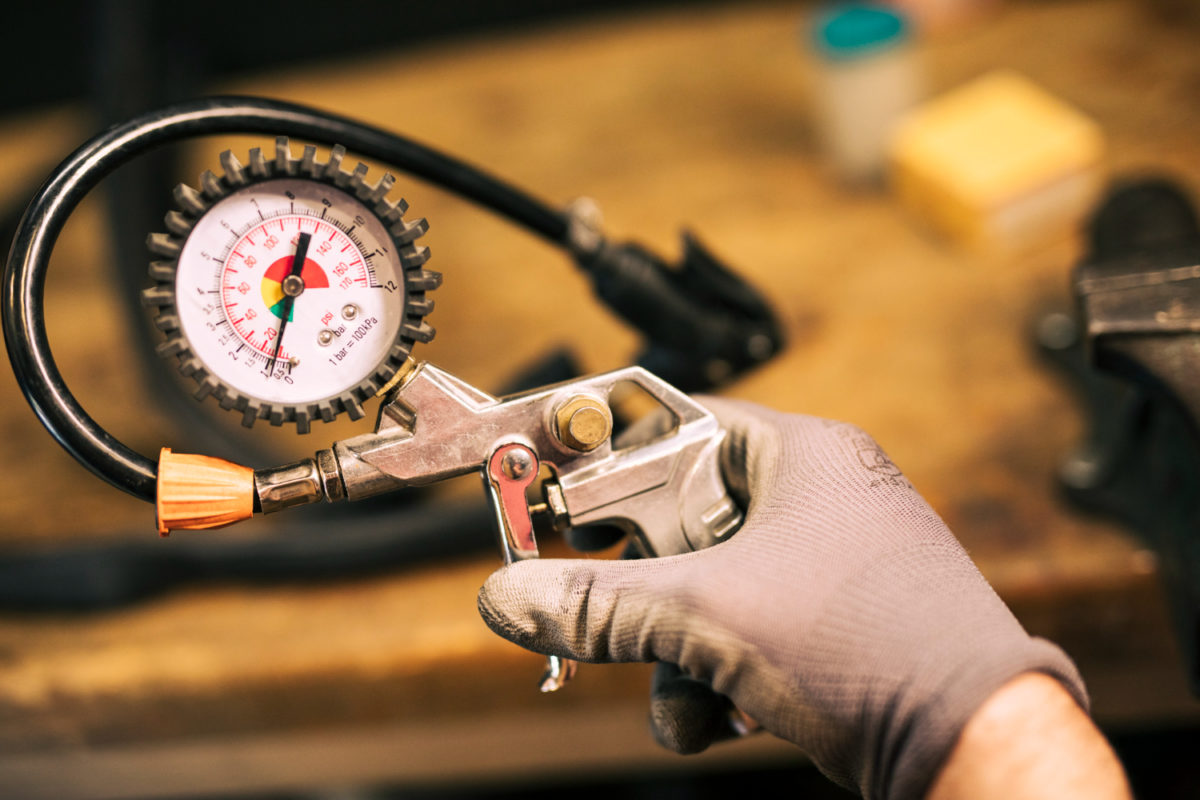 The Variances Between Gauge and Absolute Pressure
Explore the distinctions between gauge and absolute pressure measurements. Learn how they impact various applications in engineering and science.
An Exploration of Flow Sensing Mechanisms
In the bustling realm of fluid dynamics and measurement technology, ensuring the accurate detection and measurement of flow rates stands as a paramount concern for many industries. Ensure your "flow test speed" is always optimized for precision and efficiency.
Picking the Right Flow Meter for Your Process Application
Picture this: you have a critical process application, and accurate flow measurement is the lifeblood of your operation. Whether it's monitoring liquid flow in a chemical..
Taking the Pressure: Selecting and Using the Right Gauge for Your Tires
Hello there, car enthusiasts and casual drivers alike. Today, we're going to talk about something incredibly important for your vehicle's performance and safety – tire pressure, absolute and gauge pressure.
Finding the Perfect Water Pressure Meter for Your Sprinkler System: A Quick Guide
Finding the ideal pressure for your sprinkler system is like uncovering the secret ingredient to a flourishing garden. It's the delicate balance between too little and too much that ensures your plants receive just the right amount of water.
Absolute Pressure: What It Is and Why It Matters
To start our discussion, let's take a step back and look at pressure in general. Pressure, in its most basic form, is the force exerted per unit area. It's all around us, exerted by the air we breathe, the water we drink, and even the surfaces we touch…
Finding Your Flushing Velocity: The Perfect Flow Test Speed
When it comes to flushing, we often find ourselves caught in a whirlwind of questions. How fast should the water flow? Is there an ideal velocity for achieving the best results? In this post, we'll uncover the secrets of the perfect flushing velocity.
How a Pitot Tube Pressure Works: Exploring the Principles and Applications
The Pitot tube is one of the most useful measuring instruments used in hydraulics and fluid dynamics. With its ability to measure pressure, velocity, flow rate, and other related parameters of a flowing fluid or gas, the Pitot tube pressure has become an indispensable tool for engineering students and professionals alike.
Understanding Your Household Water Flow Rate and How to Maximize It
So, what exactly is a household water flow rate? The term might sound a bit technical, but it's pretty straightforward. Simply put, flow rate is the volume of water that courses through your home's plumbing network within a certain timeframe. It's typically quantified in gallons per minute (GPM).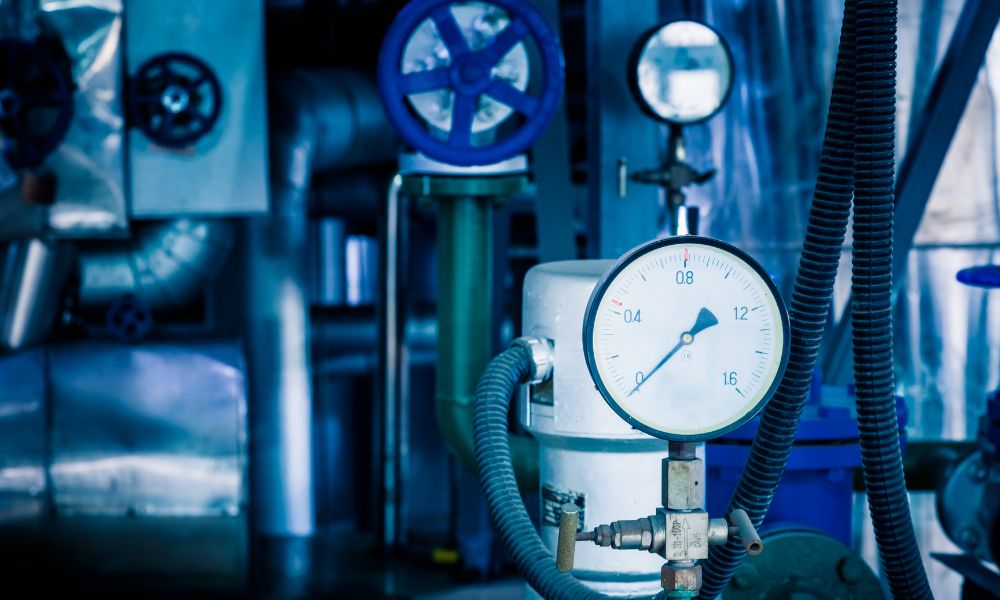 From Pitot Tubes to Pumping Power: Exploring the Versatility of Pitot Tube Pressure
Welcome to the world of pitot tube pumps, where we uncover the mechanics behind these intriguing devices. If you've ever been curious about how they work and where they find their applications, you've come to the right place.
Fluid Dynamics Unleashed: A Guide to Volume Flow Rate
Unlock the complexities of fluid dynamics with our comprehensive guide focused on volume flow rate. This resourceful guide delves deep into the mastery of flow test speed, a key component in understanding fluid mechanics. Equipped with this knowledge, you'll be better prepared to tackle challenges in engineering, physics, and beyond. Get ready to accelerate your understanding of fluid dynamics today!
The Tomb of the Unknown Soldier: All you need to know
If you're planning a trip to Washington, D.C., the Tomb of the Unknown Soldier is a must-see destination. But before you go, it's helpful to know a little bit about what you're looking at. Here's everything you need to know about this monument.
What is Gauge Pressure, and How Do We Measure it?
If you've ever been curious about the term "gauge pressure," you're not alone. It's a term used in many industries, but unless you're a pressure gauge enthusiast, you might not have encountered it before. In this blog post, we'll break down what gauge pressure is, how it's measured, and some of the instruments used to do so. Let's dive right in, shall we?
Military grave markers symbols: What do they mean?
Military grave markers serve as a poignant reminder of the sacrifices that service members have made for their country. These markers not only pay tribute to the fallen but also serve as a symbol of honor and respect for their service. Each symbol on the marker tells a story of the individual's service and contributions to their country. In this article, we'll delve into the meanings behind the symbols you might see on military grave markers.
What You Need to Know About a Pressure Gauge
Are you curious about how pressure gauges work? You might have seen them in everyday life and noticed the little needles on their dials moving back and forth but there's a whole lot more to these devices than meets the eye. Pressure gauges are an important instrument used in various industries, from aviation to manufacturing, that helps measure fluid or gas pressures. In this blog post, we'll explore how pressure gauges work and why they're so important for ensuring accurate readings for specific processes.
Different Meter Types for Measuring Industrial Steam Flow
The most common types of meters for industrial steam flow measurement are differential pressure (DP) meters, orifice plates, and vortex meters. These three-meter types all measure the rate of water flow by measuring the difference in pressure between two points – upstream and downstream from the constriction point created by the meter.
Pressure Gauge: Everything You Need to Know
If you have ever asked yourself any of these questions, you have come to the right place. In this blog post, we will discuss everything you need to know about pressure gauges. We will start by discussing what pressure gauges are and how they are used, the different types of pressure gauges that are available on the market and we will provide a few tips on how to choose the right pressure gauge for your needs.
Master the Art of Racecar Aerodynamics With Pitot Tube Testing
In this blog post, we'll look into how racers use pitot tubes to accurately measure drag coefficient values in order to quantify changes made to their vehicles, gain insights into different racing scenarios, and ultimately lead them toward increased performance on the track. Whether you're just starting out or trying to break free from last-place finishes, understanding how the air affects the dynamics of your car can be incredibly valuable if used correctly. Let's learn about what a pitot tube is and how testing with one can help you optimize your vehicle's aerodynamics.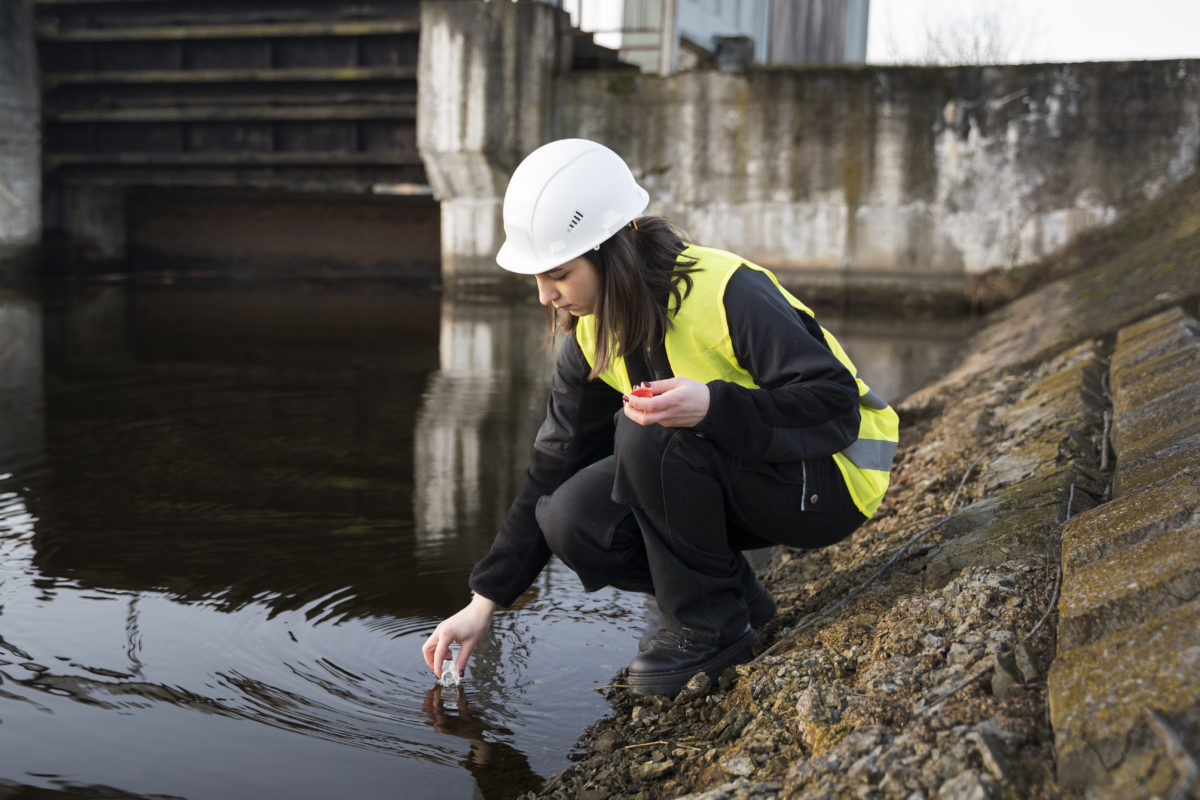 6 key tips for effective water use and management
With rising temperatures, droughts, and floods, it's never been more important to have a comprehensive approach to managing water use. Knowing the right steps to take when problems arise, and preventing them before they start, can help ensure your community has access to clean and abundant water sources now and in the future. Read on to learn our top tips for creating an effective plan of action.
How to restore summer base flow with a decentralized water management
In this blog post, we'll dive into why decentralized water management works so well and how it can be used to restore summer base flows. So get ready to go beyond surface-level knowledge, and join us on a deep dive into riverside restoration!
Understand the Basics of Modified Flow Management Standard
Is your company in need of a better way to manage its workflow? If so, then you are not alone. Today's fast-paced business environment requires an efficient flow system to optimize operations and enhance customer satisfaction. The Modified Flow Management Standard is designed to help streamline processes and ensure that every step of the process is completed with precision. By utilizing this standard, your organization will be able to save time, reduce overhead costs, and increase productivity, all while providing customers with efficient services delivered on time and as promised. This blog will explore how your company can benefit from implementing the Modified Flow Management Standard into its workflow management system.
Water management and how it is approached in the "Flow: for love of water" documentary
Does water management seem like a daunting topic? If that's the case, a great way to take a look at it is through the much-discussed "Flow" documentary. This insightful piece delves deep into the world of water conservation and the issues of water privatization. With stunning visuals and commentary from inspiring activists and experts, this film takes you on an informative journey through one of humanity's most vital resources: water.
The aftermath of war: What happened to the dead bodies after big battles during history?
From the ancient battle of Troy to the great wars of recent centuries, tales of heroic combat continue to captivate audiences around the world. But what happens after a big battle is over? Have you ever wondered what happened to all those dead bodies on the battlefield?
Modernizing the Flow: Making Okanagan Lake Water Management More Efficient
When it comes to long-term water management planning, Okanagan Lake is no exception. Residents in the area depend on this lake for numerous recreational activities like swimming, fishing, boating, and not to mention its impact on wildlife habitats downstream.
Water is one of the world's most essential resources – we can't live without it. But often, water doesn't flow where we want it to. In fact, sometimes it flows uphill! Why does this happen? And what does it mean for marketing professionals who are trying to reach their target audiences? Read on to find out!
Selecting a hydraulic flow meter: Six key considerations
With so many different types and models of hydraulic flow meters on the market, how do you know which one is right for your application? This can be a tough decision, but luckily there are only a few key considerations. In this blog post, we'll walk you through the key considerations you need to know before selecting the best hydraulic flow meter for your needs. Read on to learn more!
Installing a military grave marker: A quick guide
Are you looking for a way to show your patriotism and honor your fallen loved ones? One great way to do this is by installing a military grave marker. While it may seem like a daunting task, we assure you that it is quite simple – especially with our handy guide! Just follow the steps below and you'll have it done in no time.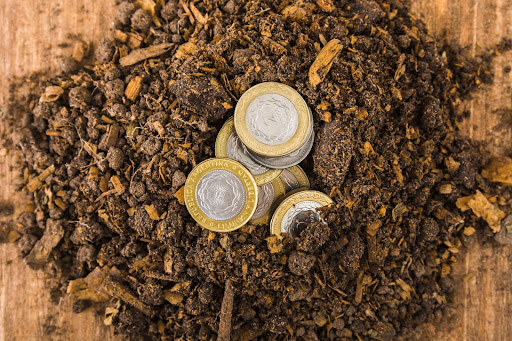 Meaning and history of leaving coins on a grave
We've all seen it before. A shiny coin perched atop a headstone in a cemetery. But have you ever wondered what the meaning behind this gesture is? Turns out, it's a practice with a long and fascinating history. Keep reading to learn more about this unique custom.
How can you teach your children to honor veterans?
Veterans Day is a time to reflect on the men and women who have served in our country's armed forces. For children, it can be difficult to understand why we celebrate veterans and what they have done for us. Here are a few ways you can teach your kids about how to honor veterans on this special day.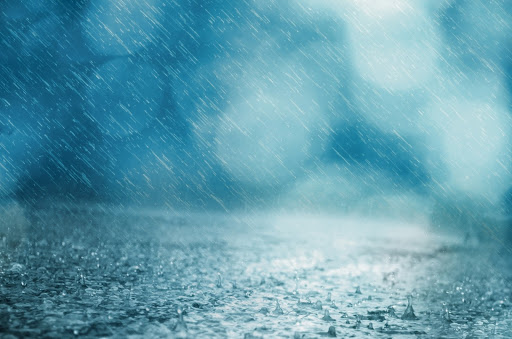 The importance of stormwater management in engineering
Stormwater management is a critical part of engineering. By managing stormwater, we can reduce the risk of flooding and improve the quality of our water resources. But what exactly is stormwater management? Read on to find out!
The Importance of Water Management and Its Transformation
Water management is often thought of as a static, unchanging field. But in recent years, there have been dramatic changes in how water is managed worldwide. This transformation is being driven by new technologies, changing regulations, and shifting social norms. And it's having a big impact on waterworks specialists.
Illuminating a Brighter Future for African Communities
A ray of hope has appeared for rural Africa, in the form of Israeli technology. For years, many remote villages have been without reliable access to electricity and clean water – two essential ingredients for development. But now, an Israeli company has come up with a way to provide both light and water using only solar power. This could be a game-changer for Africa's rural population.
Utilizing Water Flow Measurement Devices for Accurate Readings
Utilizing water flow measurement devices is essential for accurate readings. There are a variety of devices available on the market, and it can take time to determine which one is right for your needs. This blog post will provide an overview of the different types of devices available and offer tips on how to select the best device for your needs. By understanding the different types of devices and how they work, you can be sure to get accurate readings every time.
Taking a Proactive Approach to Water Management in California
As Californians, we are all too familiar with the effects of drought. With climate change, we can expect those effects to become even more pronounced in the years to come.
The Impact of Fire Pump Installation on Instream Flow in the Scott Valley Region
Scott Valley is a unique and special place in California. Located in Siskiyou County, this beautiful valley is home to a diverse array of plant and animal life, as well as a vibrant and active community of people.